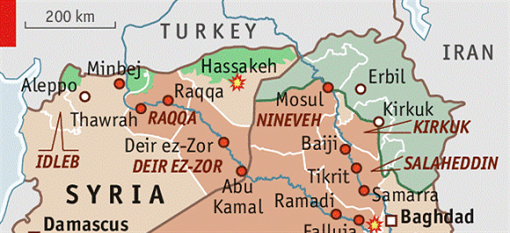 The Hassakeh region in northern Syria is one where Arameans (Syriacs) have a very large presence. The area, like the rest of the country, has been greatly affected by the civil war but also by subsequent attempts of Kurdish militias to, against the will of the majority, establish a Syrian Kurdistan called Rojava. This situation has now contributed to the acute shortage of water for innocent civilians in the area.
The Turkish warfare against the aforementioned Kurdish groups has taken on a new shape as troops connected to the Turkish state have occupied and shut off the water supply in the area for over 10 days. Thus, the population is plagued by thirst and other ailments that arise from lack of water. Arameans have historically often been in the crossfire of Kurdish terroristgroups and the Turkish state, and this is another instance among a series of human rights violations against civilians of the area.
In a letter to UN Secretary-General Antonio Guterres the Patriarch of the Syrian Orthodox Church, Mor Ignatius Aphrem II, condemns these actions and demands intevention from the international community:
"For more than 10 days, armed factions supported by the Turkish occupation have deliberately cut off water from the population thus subjecting them, especially children, elderly and vulnerable people, to thirst and critical health conditions. This comes at a time when the spread of COVID19 virus is taking its toll on the entire country. Moreover, this humanitarian situation is further aggravated by the high summer temperatures in that region. Using water as a weapon — which is not the first time — is a barbaric act and a flagrant violation of fundamental human rights. Yet, there has been no response from the international community to this atrocity despite the constant appeal of the people of the region.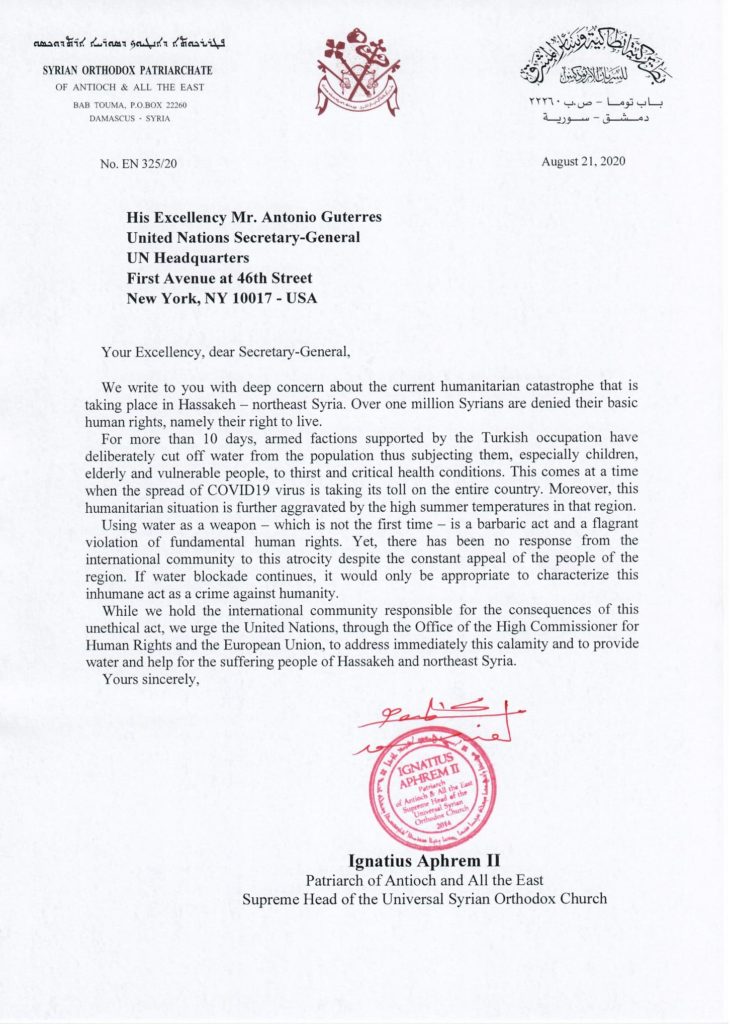 If water blockade continues, it would only be appropriate to characterize this inhumane act as a crime against humanity. While we hold the international community responsible for the consequences of this unethical act, we urge the United Nations, through the Office of the High Commissioner for Human Rights and the European Union, to address immediately this calamity and to provide water and help for the suffering people of Hassakeh and northeast Syria."
Aramean organizations in the diaspora have previously collected money that has helped many Arameans in the area to have reliable access to clean water, but what has now happened is not a consequence of damaged pipes or need for renovations. It is a humanitarian catastrophe created entirely by other people.